Posted by Maggie on 29th Nov 2018
Did you know you can create Wish Lists at MedFetUK and share them with your friends, fans and followers? Here's how...
First, log in or create an account, then browse and add items to your Wish List from the product pages.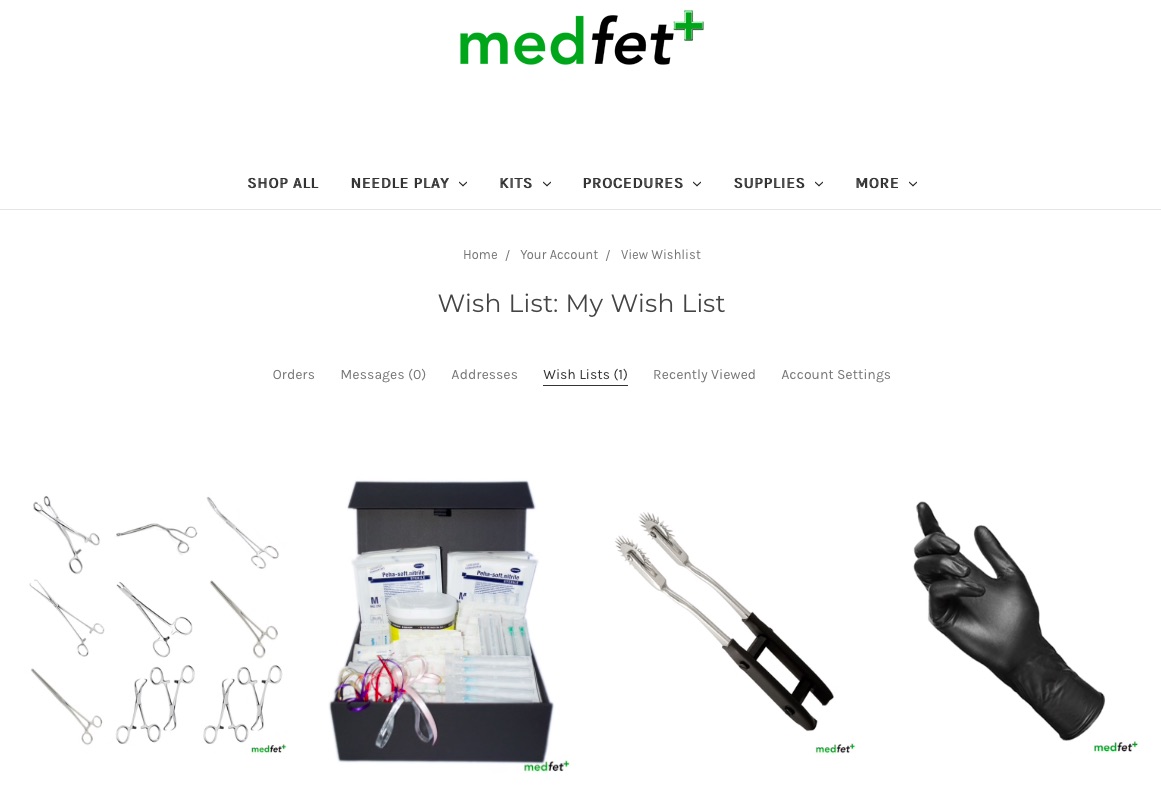 Wish Lists are private by default. So you can't just copy and paste from your address bar because that's unique to your account. Instead you need to create a publicly shareable link.
To share your list with others follow these simple steps...
Once you've filled your Wish List with sexy MedFet goodness, to create your shareable link first go to Account > Wish Lists, and select 'Edit' alongside the List you want to share...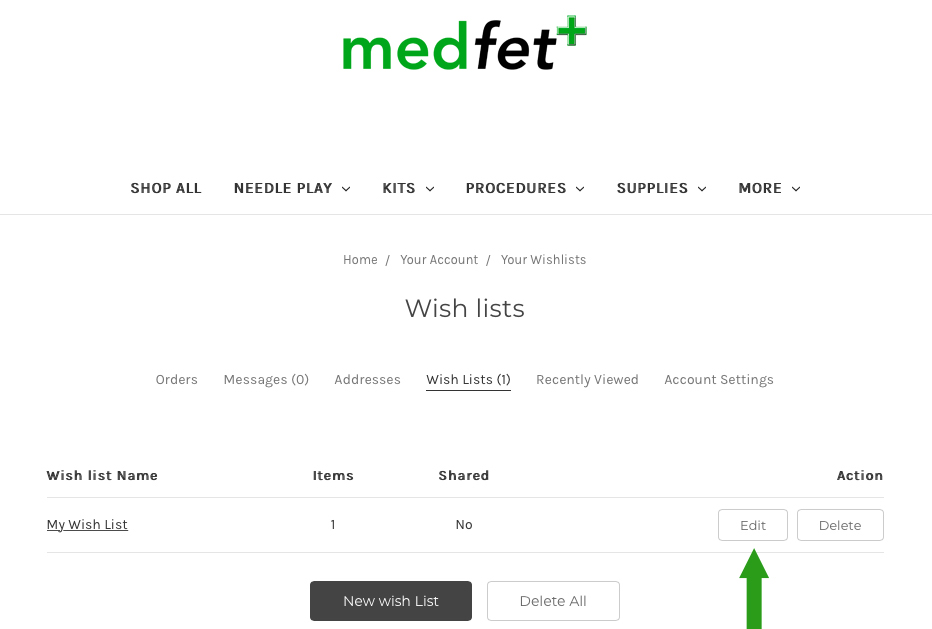 Check the box for 'Share Wish List'. You can re-name your list here too.
Then click 'Save Wish List'.

Now you can click your Wish List's new 'Share' button...
Et voila! You have generated a unique url which will link directly to your wish list.
Copy this and share with anyone you choose, either privately with a select few or publicly for all to see.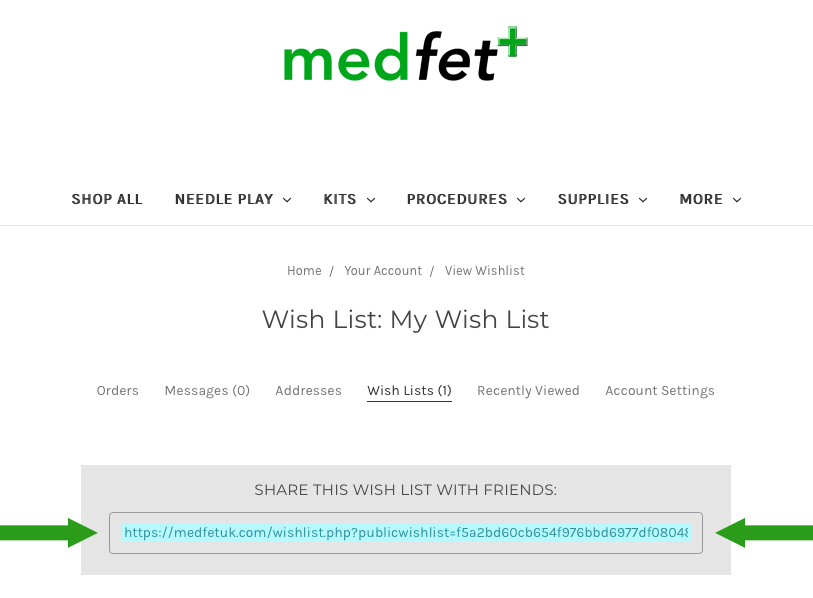 We know it's not the most intuitive system (hence this guide), but it does work. And remember, we're here to help if you need us, so if you have any trouble, don't hesitate to give us a shout.