Posted by Justin on 16th Nov 2021
As promised (or threatened!), and with apologies to those who may be trying not to think about it, Halloween has passed for another year...and now we need to talk about Christmas.
These are the last recommended order dates for international customers.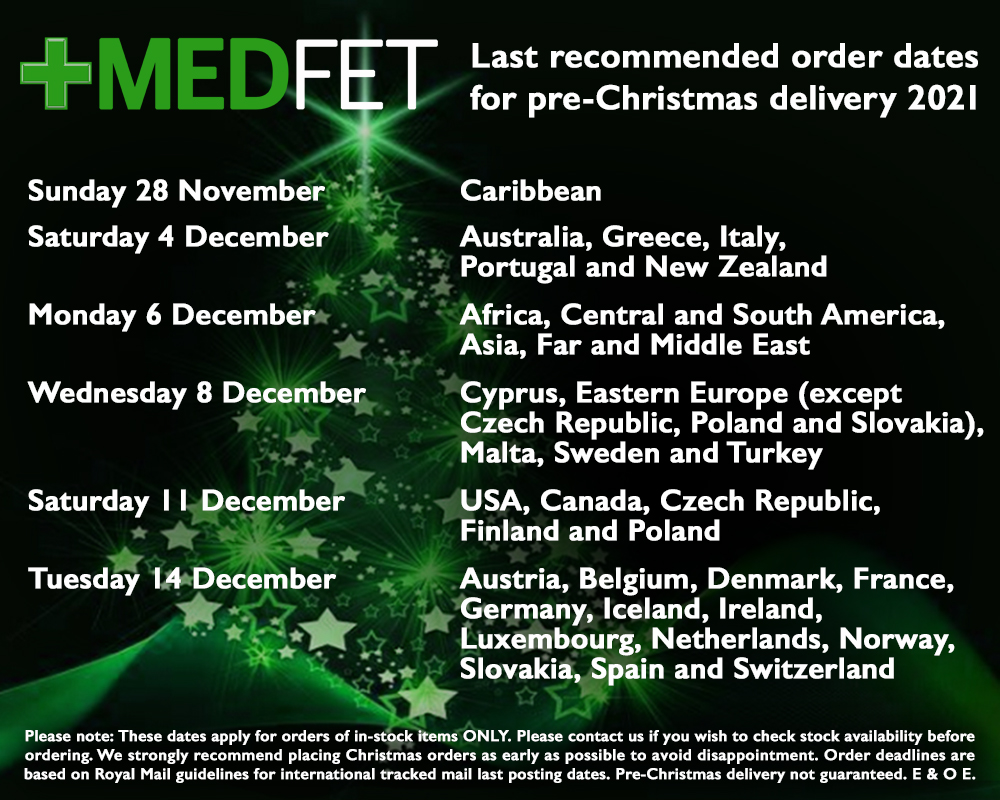 However, we strongly recommend placing orders as early as possible this year, as both inbound and outbound shipments continue to be affected by multiple issues with the potential to cause disruption and/or delay, especially as volumes increase in the run-up to Christmas.
Please note also that these dates apply to in-stock items only. Out of stock and special order items may have extended lead times. As always, you can contact us via DM, email or our website contact form if you wish to check current stock availability before ordering.
We will of course do everything we can to minimise any issues and ensure your MedFet package reaches you in good time. But simply put, the earlier you get your order in, the better the chance we have of doing that. Thank you in advance for helping us to help you.